Hayashi sentence sets precedent for cult trials
Japan Times/May 26, 1998

By Yoko Hani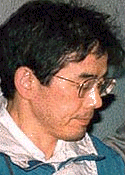 Dr. Ikuo Hayashi
Two precedents were set in the life prison term handed down Tuesday by the Tokyo District Court to Dr. Ikuo Hayashi of Aum Shinrikyo for his role in the March 1995 nerve gas attack on the Tokyo subway system.
The first is that the court sentenced someone who had conspired to commit mass murder to life in prison instead of death. The other is that Hayashi is the first of 14 cultists charged with murder and attempted murder in connection with the gas attack to be sentenced. The attack was allegedly ordered by Aum founder Shoko Asahara, who is still on trial.
Twelve people were killed in the attack and more than 3,000 others were injured, although charges of attempted murder cover only 14 of the victims because the number was reduced to expedite the trial proceedings.
The sentence handed down to Hayashi, one of five cultists accused of actually releasing nerve gas on the rush-hour subway cars, is expected to affect the fate of 13 other cult defendants involved in the case.
But it is not certain that Tuesday's sentence is a clear benchmark for what is in store for the other defendants, because the court apparently exercised leniency due to the peculiar circumstances surrounding Hayashi's case.
The court may have judged that the individual circumstances of each defendant must be thoroughly taken into account when handing down sentences for the heinous crimes with which the cultists have been accused.
When prosecutors demanded in March that Hayashi be sentenced to life, some law experts said it was an extremely rare move.
A crisis management specialist argued that Japan should abolish capital punishment if prosecutors do not demand the death penalty for someone accused of being party to the indiscriminate murder of more than 10 people.
Prosecutors actually regarded the subway attack as "atrocious indiscriminate terrorism" and "unprecedentedly cruel in the history of crimes in Japan," and said death would be appropriate for the defendant. They did not demand capital punishment, however, because Hayashi's confession about his role in the gassing came while police were investigating him in connection with a different case, and helped them unravel the facts regarding the attack.
To see more documents/articles regarding this group/organization/subject click here.