Extra, Sept 27, 1999
QuickTime Movie Format Size: 9.9 megs (Click on this icon to download Quicktime 4)

Real Video G2 Format Size: 3.8 megs (Click on this icon to download RealPlayer G2)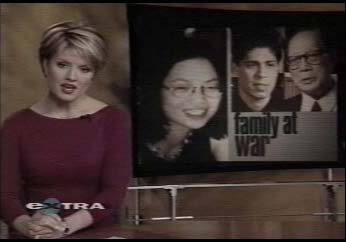 Extra Anchor: Now to the story of a young woman with a bright future, who suddenly abandoned everything and everyone including her family. They claim she's been brainwashed and as Les Trent reports, they're waging a fierce war to get her back.
Protestors: Let Catherine Speak! Let Catherine Speak! Let Catherine Speak!
Les Trent: Her distraught father screams she was stolen from him by an insidious cult.
Matthew Cheng: It seems to me, she is very deeply brainwashed.
Les Trent: Her jolted boyfriend protests she was lured out of his arms by a Hindu monk, twice her age.
Chris Jimenez: We were in love with each other and we were considering getting married after graduation.
Les Trent: And now Catherine Cheng finds herself at the center of a raging battle for her heart and mind.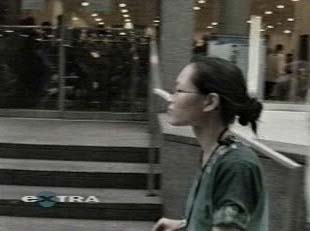 Rick Ross: This is probably one of the most severe cases of brainwashing that I've ever seen.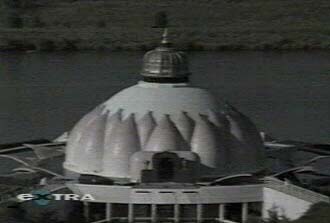 Les Trent: This tangled tale of love and religion began last December, that's when Catherine, a seemingly well-adjusted young woman, suddenly changed. It happened when the 24-year old New York Law student decided to visit a noted Virginia meditation and spiritual retreat called Yogaville. Two weeks later, Catherine shocked her family. She announced she wasn't coming home and changed her name to Meenakshi and had married a 51-year old Yogaville monk named Swami Atmananda, who renounced his vows for her.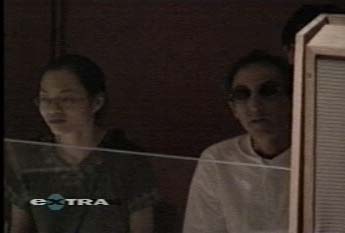 Chris Jimenez: I was completely devastated, I was shocked.
Les Trent: Catherine's college sweet heart Chris Jimenez says she was supposed to marry him though Catherine denies it. The sudden change in Catherine sent her alarmed father and brother rushing to Yogaville on a desperate mission to bring her home. But Catherine refused to leave the retreat where some 200 other Yogaville devotees live, work and meditate in return for room and board. So the Cheng family enlisted the help of cult intervention specialist Rick Ross.
Rick Ross: This is not just yoga, it's a religion.
Les Trent: Ross decided Catherine needed deprogramming and persuaded her to meet with him and her family in New York.
Rick Ross: Catherine would come down and repeat what seemed to be scripted statements in a robotic fashion.
Les Trent: The meeting ended with the Catherine's family storming out.
Matthew Cheng: She can't even give an answer to a simple question.
Les Trent: Ross says there have been other allegations that Yogaville uses mind control.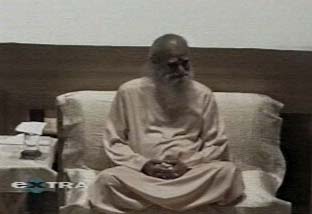 Susan: That isn't yoga, that's bullsh**.
Les Trent: This woman, who wants to be indentified only as Susan claims to be a former Yogaville member.
Extra Correspondent: Was it a cult experience for you?
Susan: Yes it was.
Les Trent: Susan says she left the group after a monk made sexual overtures to her.
Susan: When I saw that, I woke up from the brainwashing.
Les Trent: But despite such claims, Yogaville and its founder, Swami Satchidananda boasts a solid reputation as a legitimate Yoga institution. Catherine did issue a statement to Extra vehemently denying charges of cult brainwashing. Saying "My family refuses to recognize my right to choose whom I wish to marry, where I wish to live and what religious teaching I wish to follow."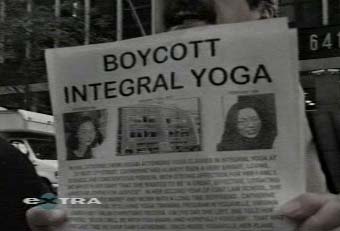 Les Trent: But Catherine's father remains unconvinced and just this past week, he led an angry protest when Swami Satchidananda visited New York. Catherine was there too but she refused to have any contact with her family or former boyfriend. Her father vows he'll keep screaming and shouting until she does.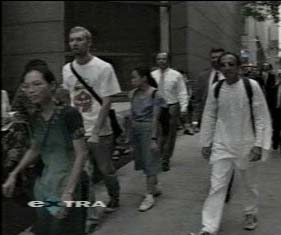 Extra Anchor: Catherine is reportedly working at Yogaville as an assistant to her husband, a lawyer, now going by his birth name of LarryGross.
Note: Despite statements made by Catherine Cheng (now called "Meenakshi" Gross), her husband Larry Gross (aka "Sundaram") and leaders at Yogaville, which claim Catherine and Larry are no longer associated with Yogaville--a letter posted March 2001 on the Yogaville Web site proved otherwise. Both "Meenakshi" and "Sundaram" were listed prominently amongst "20 Western devotees" who "came [to India] to pay respects to Sri Gurudev [aka Swami Satchidananda]...with offerings" at a celebration attended by Yogaville's supreme leader. Shortly after their trip to India, Larry Gross and Catherine Cheng moved back to Swami Satchindananda's community and are now once again residents of Yogaville. Larry continues to handle legal matters for Yogaville and its interests. He also solicits business from the mainstream Hindu community within Virginia. "Meenakshi Sundaram" (aka Catherine Cheng) has become a "Certified Integral Yoga Hatha Teacher" and conducts classes at a center not far from Yogaville, in the nearby town of Buckingham, Virginia.

To see more documents/articles regarding this group/organization/subject click here.